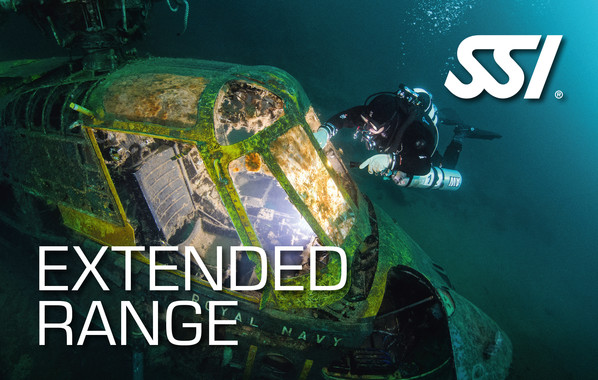 Available languages
Diving with nitrox mixtures is essential when diving at great depths. The SSI course "Extended Range" qualifies you for diving with nitrox mixtures of up to 100%! In this way you can reach depths of up to 45 meters! You can perform the appropriate course with
the standard Total Diving System,
a large dive bottle,
an H or a Y valve or
a Twinset.
A minimum age of 18 years is required to complete this course. You also need an Enriched Air Nitrox 40 percent certification, a Deep Diving certification and at least 50 logged dives.