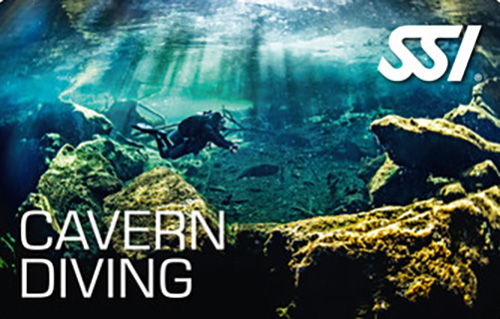 Available languages
Some of the most beautiful diving spots on the planet are not easily accessible. Especially in caves, flooded mines and other. There are idyllic underwater worlds in the daylight zone. If you want to explore these, you need a special training. The course "Cavern Diving" from SSI prepares you optimally for the exploration of caves in a depth of up to 40 meters. The course teaches you how to
plan and perform dives in caves.
to dive safely in caves.
use the Cavern equipment correctly.
apply gas management concepts together with your partner.
The certification for the Advanced Open Water Diver and 24 logged dives are a prerequisite for the completion of the course! The minimum age is 18 years.